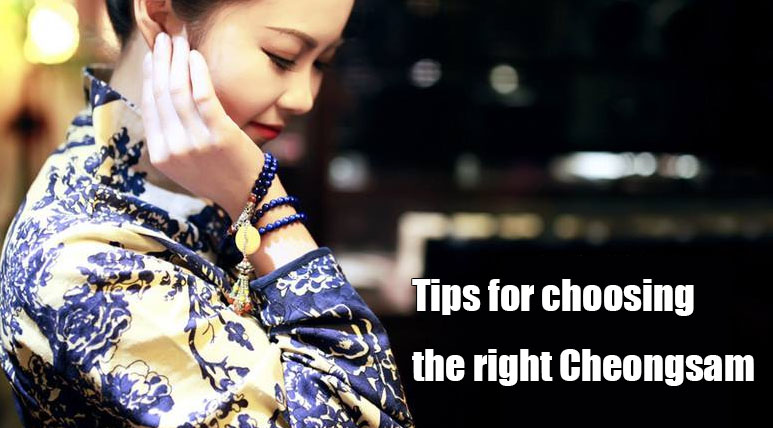 Tips for choosing the right Cheongsam
Cheongsam or 'Quipao' is China's national costume which people love to wear during the Lunar New Year festive season. Though Cheongsam is mainly designed for flattering a feminine body some of the ladies do have the perfect, well-shaped figure to carry it off in the most graceful and sophisticated manner. This traditional costume has a number of unique elements like the sleeves, collars, slit pattern, length and the buttons which need special consideration before choosing the right Cheongsam for oneself.
Here are few tips for selecting the right Cheongsam or Qipao perfectly fitting them well, having all the unique elements that it should have: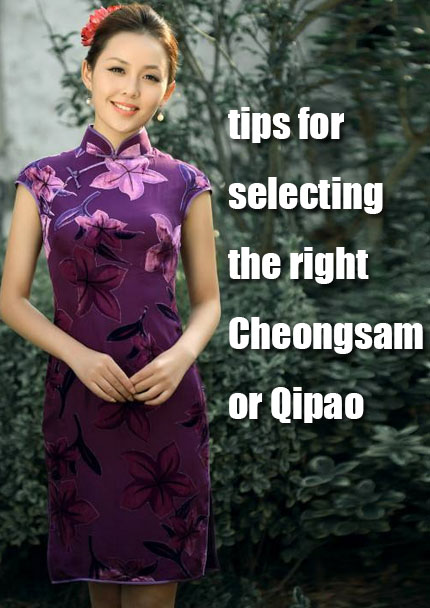 The collar of Cheongsam
Conventionally, the collar of Qipao is high which fits firmly around one's neck. At the edge line of the collar, it has shapes of semicircles which tend to flatter a woman's slender neck. Also, generally, there exists a Chinese knot button right at the bottom of the collar which further adds an attention-grabbing feature. The opening of the neckline is usually like those of a 'V' which elongates one's neck as well face, thereby making them appear slimmer and trimmer.
The length of the sleeves
The sleeves' length is another characteristic of this Cheongsam which needs consideration before choosing the right one. Usually, there are three sleeve lengths- sleeveless, short sleeves and three-quarter. Women having slim and toned arms will look wonderful in sleeveless while those with flabby arms and broad shoulders would look best in three-quarter or even in short sleeves so as to get those wobbly bits camouflaged. Women with slopping shoulders can consider adding pads under their Cheongsams to give some mass to it.
Slits on sides
Another attractive feature of Cheongsam is its slits on either side, specially designed for showing off one's slender and toned legs. Also, this slit adds to another advantage as it allows easy movement of legs. In modern times, this Cheongsam is available in the market in three different lengths- floor length, mid-length and above knee-length. The slits also are placed differently and one can choose the costume as per their choice of slit design- front r back slit, two side slits and one side slit. Knee-length Cheongsams are the most popular ones as it is said to have the greatest flattering fit. Women who are pear-shaped can opt for a straight-cut designed Cheongsam with side slit which seems to be more forgiving.
The type of fabric
While buying Cheongsam dress one must pick up a fabric of classic styles like that of brocade or silk. The silk or the brocade styles are considered as the conventional Cheongsams which will survive for a longer time period. The silk ones are more suitable for the women who are skinny as the costume will tend to fit into one's body structure, flattering their body features in the best possible way. The silk cheongsams are smooth and the material is lightweight, highlighting the bumps and lumps of those women who are not that slim. Also, these silk fabrics are quite expensive and demand to dry-clean.
These above mentioned points need consideration while selecting the right Cheongsam so as to make the best use of the costume and acquire all the unique elements that it has to offer. Women of varying shapes and sizes can choose the right Cheongsam for them considering their body features matching to the costume's features in order to look graceful and elegant for any occasion.